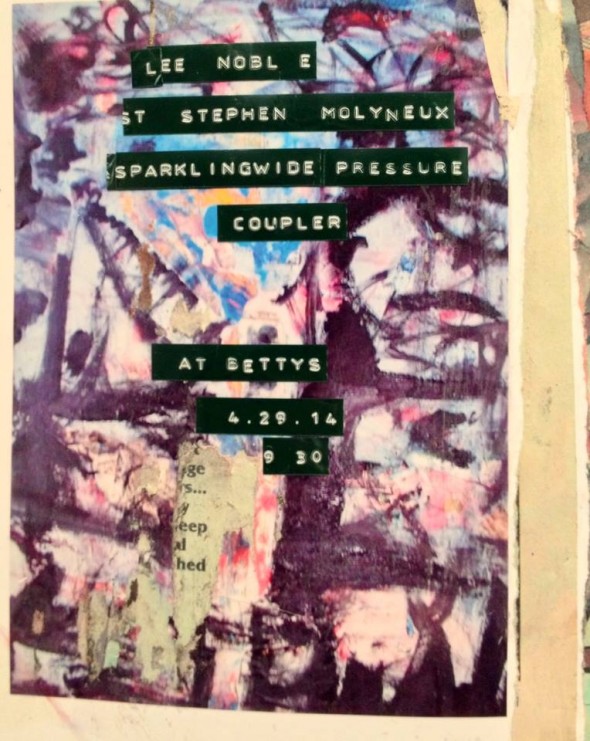 There's a Horsehair Everywhere reunion of sorts on Tuesday, April 29th at Betty's Bar & Grill. Horsehair Everywhere is the Murfreesboro experimental collective that appeared on Theatre Intangible episode 73, Cuatro Ninos.
Tuesday's bill features Horsehair members Lee Noble, Stephen Molyneux, and Sparkling Wide Pressure and guest artist Coupler. Horsehair member TJ Richards from Trabajo will be DJing the event. Stephen Molyneux tells me he recorded a new album this past weekend and will playing some songs from it at the show.
Look below for streams from all the artists. More info on the Facebook event page.
Lee Noble, Stephen Molyneux, Sparkling Wide Pressure, Coupler
Tuesday, April 29th, 2014, 9:30 p.m.

@ Betty's Grill
407 49th Ave N
Nashville, Tennessee 37209