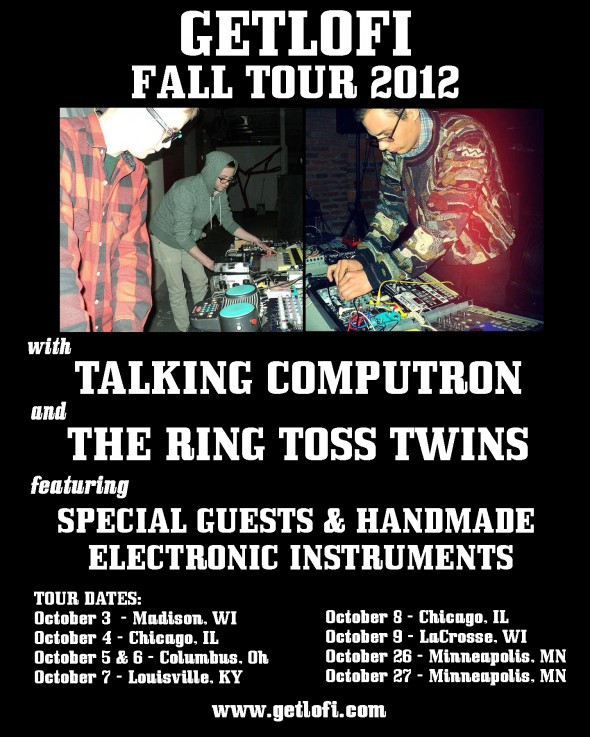 Our friends at GetLoFi.com are heading out soon for an October tour! I caught both of the bands on this bill — Talking Computron (GetLoFi ringleader Alex Deeba) and The Ring Toss Twins — at the FauxBeAnt Art Fair in Cincinnati  last year, and they were both amazing. Check them out on the Theatre Intangible FauxBeeAnt Art Fair podcast. (Note: On the podcast, The Ring Toss Twins are billed as Pelzwick & Dinger.) If this tour is coming to a city near you, by all means, GO!!!!!!
The closest they are coming to Nashville is Louisville on October 7th. Road trip anyone?
Follow their Facebook tour page for up to date info.