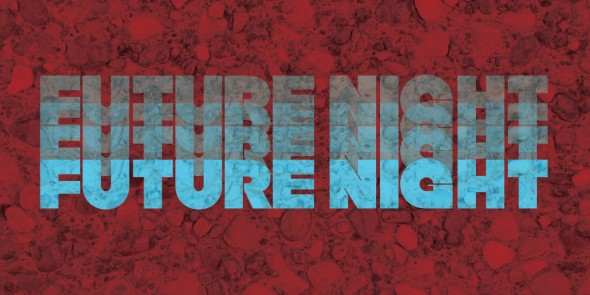 Mike Kluge's incredible electronic art and music series Future Night is happening again on Saturday, November 23rd at Boheme Collectif. The show includes new art installations by Theatre Intangible participants Zach Adams (CMKT4, Nashville Robotic Philharmonic), Josh Gumiela, Robbie Lynn Hunsinger, Ryan Hogan, Devin Lamp, Morgan Higby-Flowers and Tyler Blankenship. The Watkins University Company H artist collective will also exhibit works.
The music lineup features underground legend R. Stevie Moore, the talented experimental artist Dylan Ethier, the electronic rock band Nudity (who are finally getting the national exposure they deserve), Devin Lamp's immersive 8-piece orchestral rock band The Ascent of Everest and the four-piece rock band Chalaxy.
If you happen to be a Facebook user, you can RSVP and find out more on the Facebook event page.
Here's a video of the installations at a previous Future Night:
Future Night
Saturday, November 23rd, 2013, 7 p.m.
$5, BYOB
@ Boheme Collectif
919 Gallatin Ave, Nashville, TN
Park in the Boheme lot or at Hairworld next door.