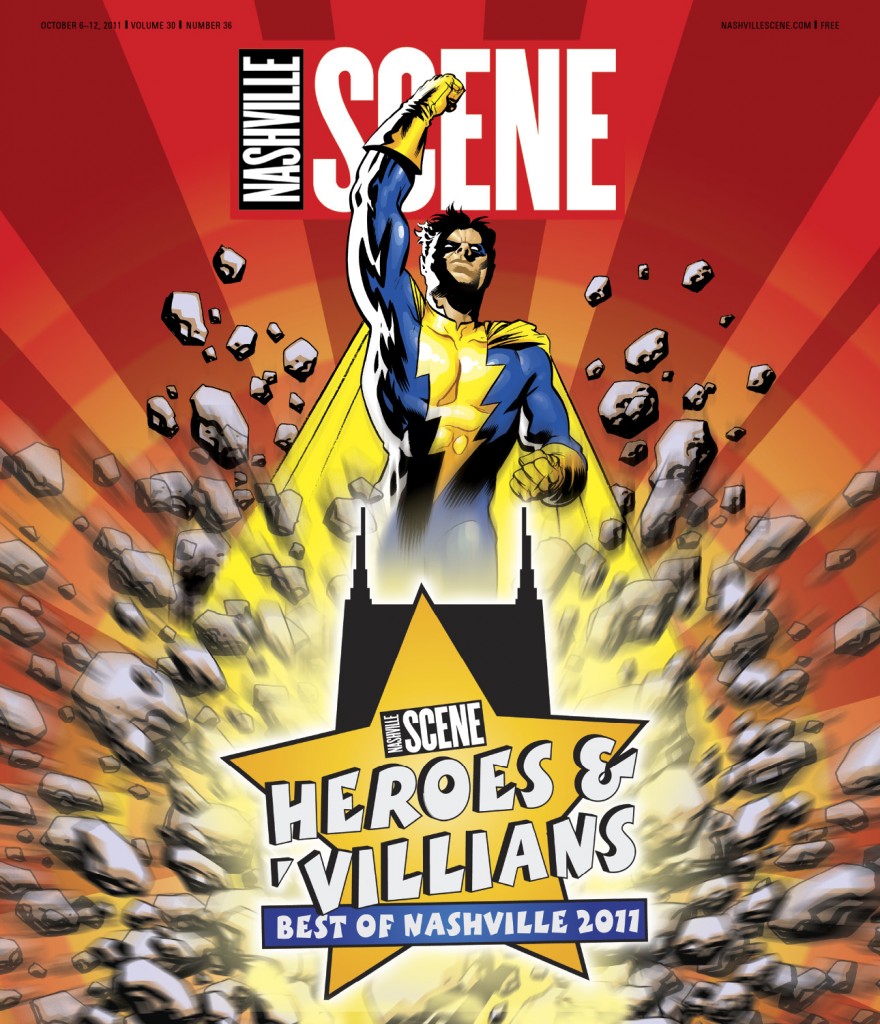 Well, that was a nice surprise! The Nashville Scene Best of Nashville edition was released today, and we won something!
BEST PODCAST WE DON'T HOST: THEATRE INTANGIBLE
Tony Youngblood's Theatre Intangible has the dubious honor of being the target of VSC's first shot across WRVU's bow. Thanks to an allegedly indecent show featuring Dave Cloud, the experimental noise program was dropped from the airwaves and its hosts banned from the station. Since then, Theater Intangible has found new life online with episodes featuring live local experimental artists like Hobbledeions and, in their very special 50th episode, a "hostage situation" inside WRVU itself. LANCE CONZETT
If this is your first time visiting us, welcome! I'll be writing a "TI starter pack" episode list later in the day. Here are two podcasts mentioned in the article: Get It On With Dave Cloud and Return to WRVU: 50th Podcast Spectacular.
Thanks to The Scene, all of the show participants over the last four years, our partners, and most especially, to our listeners! Seriously this wouldn't have happened without the talent and enthusiasm of the Nashville music community.
Congratulations to galleries OPEN LOT, GALLERY F, and ZEITGEIST who have all partnered with us in the past. They won the following:
MOST REVELATORY GALLERY SHOW: THIS RIDICULOUS FIGHT AT ZEITGEIST GALLERY
BEST ARTISTIC REACTION TO A NATURAL DISASTER: JAPAN AT GALLERY F.
BEST PHOENIX-LIKE REBIRTH OF AN ART COLLECTIVE: OPEN LOT
BEST CROSS-DISCIPLINARY PROGRAMMING: GALLERY F.
BEST CONTEMPORARY CLASSICAL SERIES: ZEITGEIST/AIA MIDDLE TENNESSEE'S INDETERMINACIES
And congrats to my climbing partner Kristen Skruber for making the best dang bagels in town!
BEST BAGEL: BAGEL FACE BAGELS