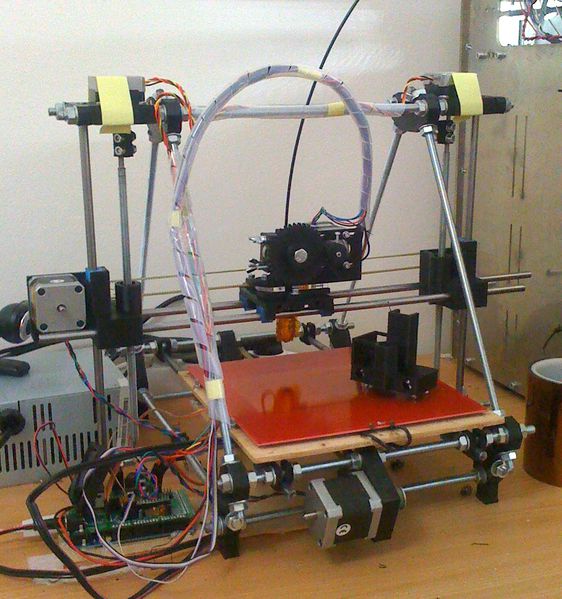 Have you been salivating over a 3D printer? Now's your chance to build one in a group setting for the relatively inexpensive price of $950. Make no mistake, $950 is a serious wad of cash.  But when you consider that the MakerBot Replicator, one of the lowest-priced pre-built 3D printers, costs $1,749, $950 starts to sound like a bargain.
Local hackerspace Hacker Consortium is teaming up with the Memphis hackerspace Midsouth Makers for a weekend build-a-thon of the RepRap Prusa Mendel. They don't have a date set for the build yet, but it will most likely be in November. If you're interested, contact the Hacker Consortium at info at hackerconsortium dot com or hit up os1r1s in the #hackerconsortium Freenode channel.
Here are the details from Hacker Consortium's MudFlap:
The Memphis Makers are considering doing another high end plastic 3d printer buildoff.  They will print the parts, laser cut other parts, order all electronics and mechanical parts in bulk.

They then come to Nashville for a weekend, and assist each person in the soldering, construction, debugging of hardware/software. By the end of the weekend you will have a fully functional 3d plastic printer.

The cost is $950, which gets you a heated bed, precision bearings, and various other tweaked out parts for precision.