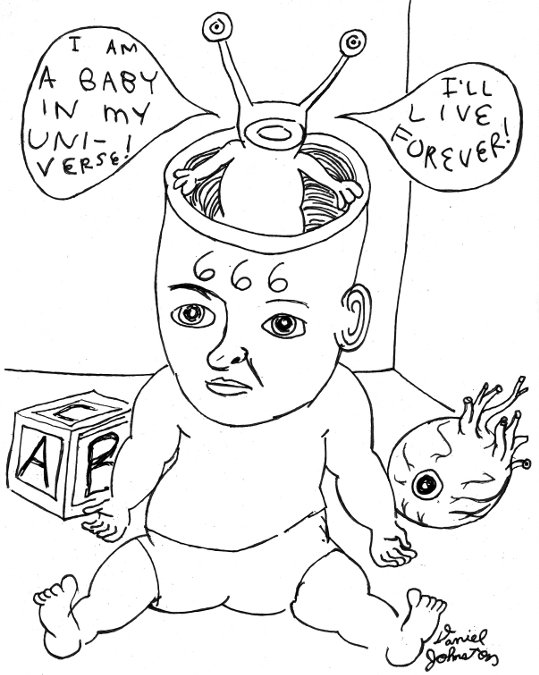 File under: out of nowhere! Legendary outsider musician Daniel Johnston is playing a free show at David Lipscomb University on Friday! Also a brilliant visual artist, Daniel will be in town to open his new solo art show. He was originally scheduled to play at Third Man Records. When that show fell through, Lipscomb saved the day by quickly organizing a show at the campus's Collins Auditorium.
I have to say, I never expected to take an interest in anything the conservative Church of Christ college organized. But color me wrong. If they book the Legendary Stardust Cowboy, The Shaggs, and Jandek, I may even start going to church again. Ok, probably not.
More details on the Lipscomb web site and on the Nashville Scene's new art blog Country Life.
Daniel Johnston in Concert
8:00 p.m. Feb. 10, 2012
Collins Alumni Auditorium
Lipscomb University

Venue doors open at 7:30 p.m.; Concert begins at 8:00 p.m. Free and open to the public.

Daniel Johnston live in concert with Lipscomb student band: Zac Swann, Michael Do, Mack Hoskins and Clay Smith.

This concert is presented in conjunction with the opening of Daniel Johnston's solo art show in the John C. Hutcheson Gallery. The Hutcheson Gallery is located in the James D. Hughes Center on the Lipscomb University Campus.