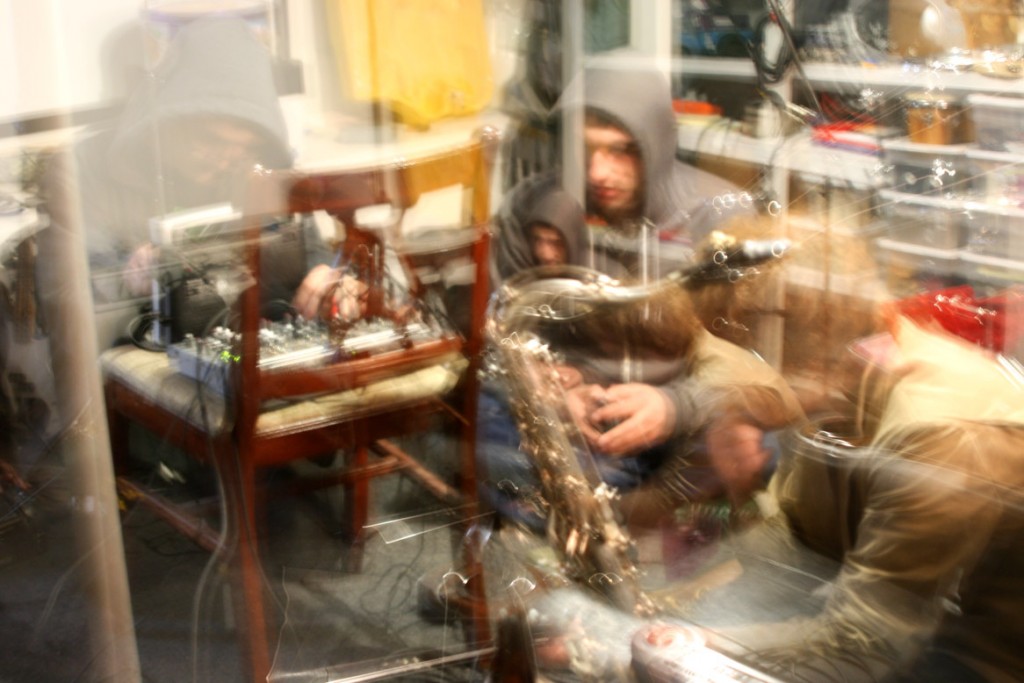 Philadelphia noise band FUN (Mat Rademan & Jonny Wray) team up with local circuit-guru Derek Schartung (Malocchio) for two very different improvs. On the first, FUN plays hydrophones submerged in water, contact mics, grunts, groans, and several timbres impossible to chart. Derek plays saxophone, balloon, and more. On the second improv, local artists Eamon Tewell and Ren join the three, each armed with an AM/FM radio.
FUN and Malocchio are playing Betty's Bar and Grill Sunday, March 27th around 8pm. They're joined by Abiku, Unicorn Hard-On, Malocchio, Creepy Shits, and Ryan Norris. More details at the Facebook event page.
Mat runs the label Breathmint Records. Jonny hosts the experimental music podcast Z Radio, a kindred spirit of T.I.
If you like the show, tell a friend or leave us feedback on iTunes.

"Theatre Intangible FUN Artist Showcase. Podcast available at http://www.theatreintangible.com/e056-fun-artist-showcase/"
From Theatre Intangible FUN Artist Showcase, posted by Tony Youngblood on 3/27/2011 (24 items)
Generated by Facebook Photo Fetcher



Podcast: Play in new window | Download (Duration: 20:47 — 33.4MB)