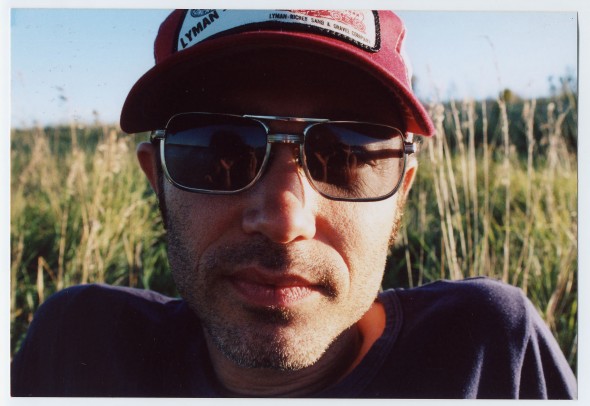 We at Noa Noa house are extremely proud and lucky to be hosting Simon Joyner for the Nashville stop on his winter living room tour.  The event takes place Friday, December 13th at 8 p.m. Tickets are ADVANCE SALES ONLY. Purchase yours at this link. Update: I just heard from Simon that they will also accept cash at the door! $15, exact change preferred.
Who is Simon Joyner? Conor Oberst of Bright Eyes and the Desaparecidos called him, "probably my favorite songwriter in the world."  He's also one of my favorites. More from Simon's wiki:
Considered by some to be the forefather of the burgeoning Omaha music scene, he has profoundly influenced the music of Bright Eyes. Joyner also collaborated with John Darnielle, of The Mountain Goats, and Beck listed Joyner in his top 10 albums when asked by Rolling Stone. He is also famous for the so called "Peel Incident," when famous British DJ John Peel played his album The Cowardly Traveller Pays His Toll from beginning to end on air.
Don't miss your chance to see a true music pioneer in an intimate setting.
Simon's new album Ghosts is available on vinyl and mp3 at his website, Amazon.com, and your favorite independent record shop.
Simon Joyner
Friday, December 13th, 8 p.m.
$15, byob. Park in front lot and surrounding business lots.
@ Noa Noa (house)
620 Hamilton Avenue
Nashville, TN 37203