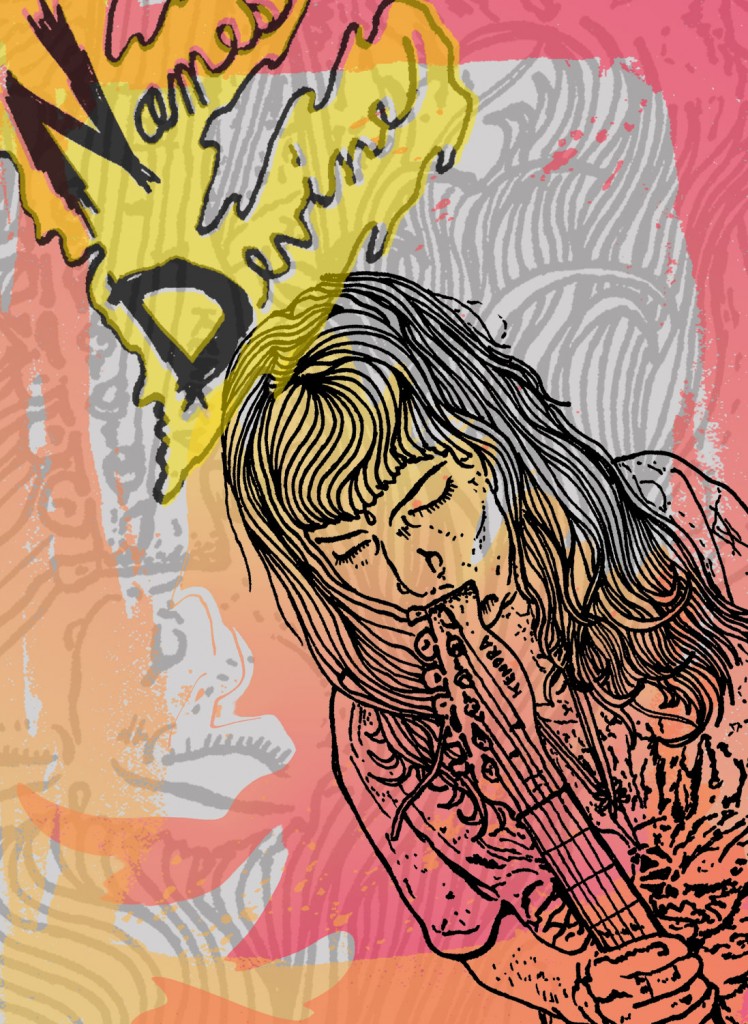 This is a very strong week for experimental, improv, and noise shows in Music City!
Tuesday, August 2nd at Betty's, catch the dark drone band PHARMAKON (New York)  and harsh noise electronicists DETERGE (Chicago). Watch the clip of Pharmakon below. They remind me of Nashville's own MASS AT DAWN.
Thursday at Springwater, check out U.S. MAPLE-reminiscent NAMES DIVINE (Chicago) and locals CHERRY BLOSSOMS and TROPHY WIFE. Listen to the song samples at this Names Divine Chicago Deli review. I compare them to U.S. Maple because, well, they sound like U.S. Maple. And no one ever sounds like U.S. Maple. So, that's a compliment! That same night, clone yourself to Betty's for the glorious return of ex-Nashvillians ANCIENT OCEAN (New York) and SIC SEMPER TYRANNIS.
Head to an in-store Friday at The Groove for local guitar guru WILLIAM TYLER, the aforementioned ANCIENT OCEAN, and one of my favorite local bands LYLAS.
And Saturday? Watch this space for a very special show announcement for Saturday featuring a supremely-talented ex-Nashvillian on loan from New York. (Hint: Not John Bohannon from Ancient Ocean.)
Here's where you need to be this week. Click the links for the Facebook event pages:
Tuesday, August 2nd
Betty's, 9pm, $5
Pharmakon (New York)
Deterge (Chicago) -Harsh Noise Power Electronics
Container
Trafficker
Thursday, August 4th
Springwater, 9pm, $5
Names Divine
Trophy Wife
The Cherry Blossoms
T Rust
Betty's 9pm, $5
Ancient Ocean
Sic Semper Tyrannis
Sparkling Wide Pressure
Clay Cantrell
Friday, August 5th
In-store at The Groove, 5:30pm, free
William Tyler
Ancient Ocean
Lylas
Saturday, August 6th
SECRET SUPER SHOW TBA!!!