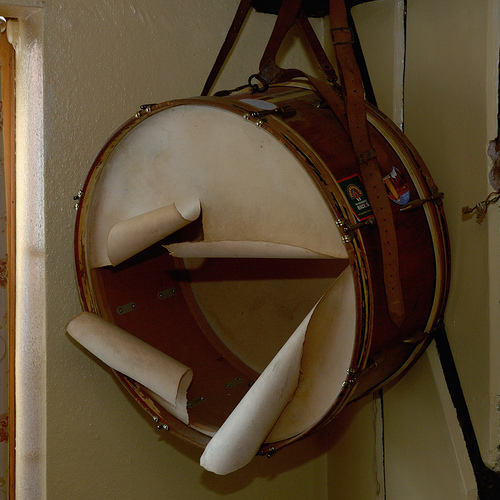 Drumroll please. . . For the 51st podcast of Theatre Intangible, we present a real banger from the WIDB Prefab Audio Extrapolations version of the show — The Modern Sounds of Percussion — recorded on February 10th, 2000, starring DaveX and myself.
This show actually does sound pretty modern for something recorded 11 years ago. It's arrhythmic, spastic, and dirty. In short, I like it! Enjoy.
If you like the show, tell a friend or write a review in iTunes.
Podcast: Play in new window | Download (Duration: 51:59 — 83.4MB)