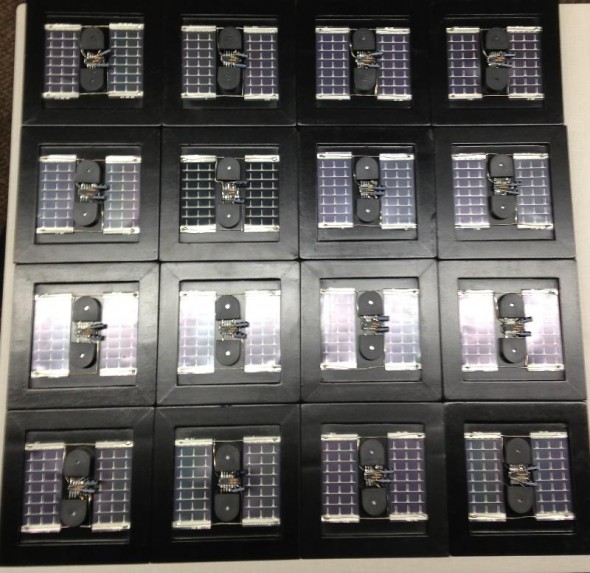 Nestled in the heart of Nashville's burgeoning arts community NoHo* (NOrth of HOuston Street), Chestnut Studios gallery Seed Space continues to book exciting sound and video art. If Seed Space curates it, it's definitely going to be interesting.
But when I read about the Scott Smallwood installation opening this Friday, my jaw dropped. Scott's a sound artist, composer, inventor, and performer, and he's worked with some serious badasses: Pauline Oliveros, John Butcher, Joe McPhee, Cor Fuhler, Phil Gelb, Todd Reynolds, and Mark Dresser.
Scott builds his own electronic instruments, sound installations, and even musical video games. hideout, the piece he's unveiling Friday night at the opening reception is
a quiet, immersive soundscape based on environmentally-empowered sound circuits. Evoking the structural acoustics of hidden, safe zones in nature and architecture, these sounds can evoke feelings of safety and security, as well as a heightened sense of intrusions from outside sources.  As one adapts to the quiet sounds that are often masked or silenced by the presence of crowded social spaces, the piece is also subtly interactive, as the sounds are directly responsive to the presence of light in the space and changes of light distribution through the presence of shadows, reflections, and absorption caused by movement through the space.
If Scott's previous creations are any judge, hideout will be an art opening you won't want to miss. Salivate over the video clips of Scott's work below and then go over to the Seedspace page for more info.
Scott Smallwood's hideout
Opening Reception Friday, March 15th, 6-8 pm.
hideout will show March 15 – April 29.
Seed Space Gallery
427 Chestnut Street, Nashville, 37203
* Yes, I made that up. Yes, I am shamelessly trying to make it stick.