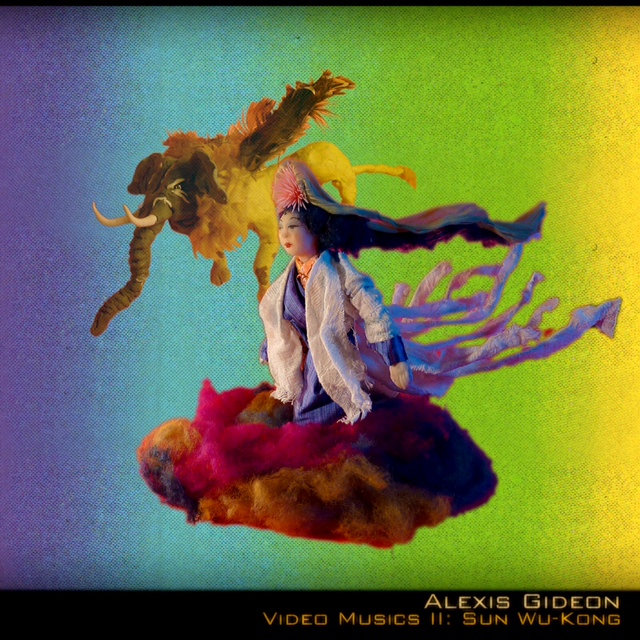 There's a very cool show tonight projected outside Local Honey in the Belmont area. Artist Alexis Gideon mixes stop motion animation and music, colliding pop culture and experimentation.
This show is presented by Open Lot. Full disclosure: Though I was not involved in organizing this show, I am on the Open Lot board.
More info in the press release:
The Open Lot presents Alexis Gideon at Local Honey for the screening of his animated/stop motion video opera Video Musics II: Sun Wu-Kong.

Building on his genre-busting animated/stop motion video opera Video Musics (2009 Sickroom(US) / Africantape(EU)),Alexis Gideon, after two years of dogged research and collaboration, is set to premiere that work's follow-up, Video Musics II: Sun Wu-Kong(Disjecta in Portland, September 3).

A one-hour multimedia video opera based on the 16th-century Chinese novelThe Journey to the West, Video Musics II joins the brightest lights of contemporary animation (Becca Taylor (Punk Planet, Arthur);Cynthia Star(Coraline, Moral Orel, Robot Chicken); Ezra Claytan Daniels(The Changers and Black Violet)) with the most promising talents of contemporary music (Rachel Blumberg (M Ward, Arch Cape);Cory Gray(Norfolk & Western, Carcrashlander);Shelley Short(Hush)) to create an aural and visual universe that gleefully transcends both media. Is it film or music, high art or pop? Gideon's work would fit snugly at either the Whitney Biennial or SXSW, which is to say it cannot be contained, really, by either venue. Marked throughout by the ambition, commitment to detail, and refusal to settle that have earned Gideon a cult following on both sides of the pond.

Alexis Gideon has toured nationally with Dan Deacon and Shelley Short as well as played with Barr, Marnie Stern, Panther,Tune Yards, Parts and Labor, Zs,People, Matt and Kim, and many, many others.

The limited edition DVD/Vinyl release was slated for fall/winter 2010 on Africantape (EU) / Slowtrain (US).
Oct 26th 7:30 – 8:30. Limited seating. Bring a folding chair.
Where: Local Honey's back parking lot.
Local Honey
2009 Belmont Blvd
Nashville, TN 37212
(615) 915-1354