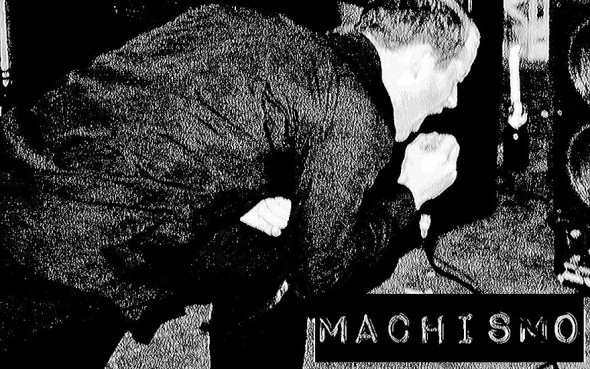 If you consider yourself a fan of noise music, you need to be at this show, featuring noise artists from Chicago, Baltimore, and Nashville. T.I. participant Anderson Cook (Pleasuredome, Hadals) tipped me off to this.
Machismo (Chicago)
Shattered Hymen (Chicago)
Reverse Baptism (Baltimore)
Moved Beyond Murder (Mike from Loss)
Pleasuredome (Anderson from Hadals)
HHL
Tuesday, July 24th, 2012, 9pm, $5
The Green Womb (house)
1030 40th Ave North
9PM
Maybe it's my brain playing a game of confirmation bias, but it sometimes seems noise bands compete with death metal bands on which sub-genre has the most provocative band names. In any case, I experienced some internal dissonance when encountering the name Shattered Hymen — to the level where I delayed the publication of this blog post and wondered if I should even promote this event. It's not that the name offended me. It's that I want this blog and podcast to be an environment where all listeners of experimental music can feel comfortable. I'm perfectly fine with the music we promote being alienating. Some people just don't know how to wrap their ears around music with no beat, perceivable structure, or melody. That's fine. Buyer beware. But I don't wish to alienate people based on their gender identity, sexual orientation, race, or nationality. If you feel that the environment of Theatre Intangible is not inclusive to you, please e-mail me at tony@theatreintangible.com, and I will make a sincere effort to remedy this.
But on the other hand, there was a strong chance I was completely out of my gourd on my visceral reaction to the name Shattered Hymen. So I asked the band's lone member Vadim Sprikut about what he intends it to mean. In the end, I decided to go through with this blog post (as you can see) while including Vadim's response. Read his comments below and decide for yourself.
You asked about the name. At this point, I can barely remember the original source that I borrowed it from. I have a vague recollection, odd as it may be, that it is from a Norse mythological reference (a joke to be specific). I suspect like some people that get into music, a name is chosen without much deliberation and just ends up sticking. Certainly I wanted something a bit provocative. In the noise scene, it hardly raises any eyebrows. I can see why it may give casual listeners pause though. However, I attach no content to the name, or the music. In fact I see noise as a vehicle to nullify narrative that more traditional music offers. I'm not interested in telling a "story." I think you've seen my quote somewhere: investigating altered states of consciousness through harsh noise. That is still my focus. Texture, dynamics and sheer volume are paramount in my experiments. Lately, I've added a more significant element of physical performance to my shows, often incorporating a variety of materials that I can manipulate with my hands. But generally the shows can be quite varied, depending on the space and materials at hand. It's all improvised so it could be sheet metal on day or several synths and pedals another day. In the end, it's still harsh noise though