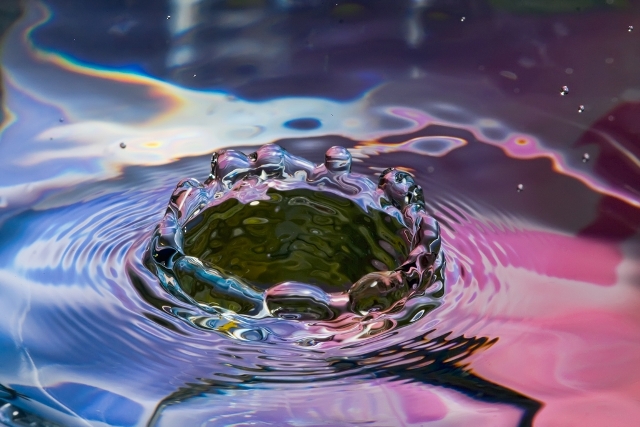 I've been trying to get Kelli Shay Hix and Kyle Hamlett of Lylas and Styches on the show for a long time, and this week it finally came together with podcast 32, Stone in Stream. Kelli plays violin and saw. Kyle plays banjo and xylophone. This episode also features Square People Jazz Maturity's Tommy Stangroom on drums and first-timer Elle Long on ukulele, xylophone, and electronic toys. First timer Israel Abernathy plays acoustic guitar.
We recorded Stone in Stream on August 20th in the ~ORE~ Studios. We were experimenting with real tape delay — a 15 foot stretch of half-inch tape draped from my reel to reel machine to a pole in the middle of the room. The tape loop, which kept layering over itself due to a covered erase head, gives the episode a dirty and devolving quality — a sharp contrast to the pretty acoustic improv. Stone in Stream reminds me of 60's psyche folk imploding, and I mean that as praise.
We recorded for an hour and fifteen minutes. For purposes of pacing, I edited the episode down to forty minutes. I hated to  give up some of the outtakes, including an inspired magazine-clipping recitation; but I feel like the show is stronger for the editing.  Sadly, Melody Holt was a casualty of the cutting. She sang and recited magazine clippings on one of the excised parts.  She also provided invaluable assistance throughout the show. I did the live mixing and post production.
If you like our show, share it with a friend or write us a review in iTunes.  Without further ado, here is Stone in Stream.
Podcast: Play in new window | Download (Duration: 39:29 — 63.4MB)