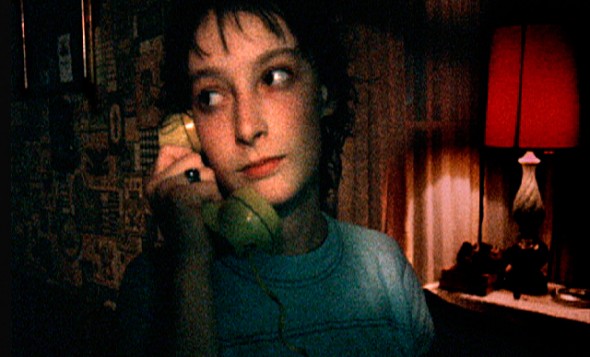 Third Man Records and the Belcourt Theatre bring you the next installment of the underground film series Light and Sound Machine. Thursday's film is the 1983 documentary Seventeen. See. This. Film!
Here's what Third Man had to say about it on their YouTube account, accompanying a wonderful new trailer cut by the Belcourt's Zack Hall and Light and Sound Machine curator James Cathcart:
A character-focused, emotionally driven counterpart to the institutionalism of Fredrick Wiseman's HIGH SCHOOL, DeMott & Kreines' SEVENTEEN soars far beyond its initial framing of middle-American slice-of-life filmmaking, offering perhaps the most unflinching and honest examination of the American teenager ever committed to celluloid. Embedded as intimately with its subjects as imaginable, SEVENTEEN gives it's viewer a teen's-eye view of the complexities and contradictions of youth, juxtaposing the pot-hazed revelry of underage keggers and sexual discovery with the visceral horrors of small-town racism, the chaos of public education, and that jarring moment when a young person discovers that poor decisions can lead to dire consequences – the cruel demystification of adulthood.

Produced in 1982 for the six-part PBS series MIDDLETOWN, DeMott & Kreines' accomplished segment would never air – when the series' corporate sponsor, Xerox, caught wind of the film's undisparaging depiction of interracial dating, foul language, and substance abuse, pressure was exerted to pull the segment entirely, to which PBS obliged in one of the most disheartening examples of censorship in public television. The effect was only to bolster SEVENTEEN's reputation as one of the most highly praised, though rarely seen, documentary films ever produced.
Jim Ridley wrote up a great preview over at the Nashville Scene blog Country Life. I'm more excited about this screening than any Light and Sound Machine thus far!
Tickets are $10 at the door or $8 in advance for Belcourt members.
As always, thanks to Ben Swank and James Cathcart for putting this on!
The Light And Sound Machine
Co-presented by Third Man Records and the Belcourt Theatre
Seventeen
November 21st, 2013, 7pm, $10 ($8 Belcourt members)
@ Third Man Records
623 7th Ave S – Nashville, TN 37203