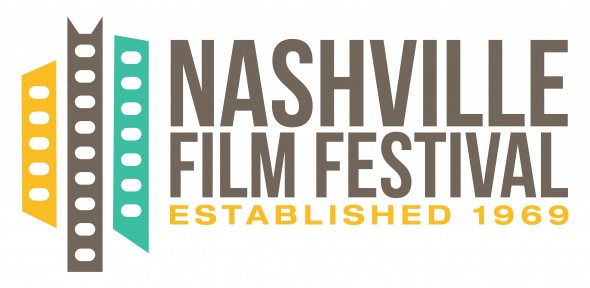 Nashville may be internationally-known for music, but I'll let you in on a little secret: Our film community is top notch. We have one of the best art house cinemas in the country, The Belcourt; a strong film and television industry that produces shows like ABC's Nashville; and residents such as director Harmony Korine and actor Nicole Kidman. And then there's the Nashville Film Festival, at first glance a nice little regional festival that caters to those who can't make it to Sundance or Toronto. But a closer examination reveals a well-run, easy-to-get-around (one location) MAJOR festival with an expertly-curated set of international, U.S., and regional films.
The festival begins tonight. I have over 30 films on my docket, and over the next seven days, I'll be writing daily updates about the fest. My first film is festival opener MUD, a coming-of-age story starring Matthew McConaughey by TAKE SHELTER's Jeff Nichols that has been garnering surprisingly good reviews.
A film to take special note of is NASHVILLE 2012, which appears to be a very skillfully-made documentary about our fine city. What makes it a must-see is one of its stars: Theatre Intangible participant / musician-turned-wrestler Joseph "Jocephus Brody" Hudson. Check out the trailer below.
I scoured the schedule, watched all the trailers, and read every review I could find to chart out my docket.  Here are the films I recommend (my rationale for each in parentheses).
A Band Called Death (Doc about legendary Black punk band, stellar reviews.)
A Letter to Momo (Anime by Hiroyuki Okiura, dir of Jin-Roh. 7 years in development.)
A River Changes Course (Cinema-verite doc about over-development in Cambodia from the cinematographer of Inside Job.)
After Tiller (doc about doctors who perform third-trimester abortions, great reviews.)
All the Light in the Sky (Mumblecore director Joe Swanberg's new film, surprisingly positive reviews.)
Flicker (Swedish black comedy that's been getting great reviews, filmmaker to watch.)
Grave of the Fireflies (Classic heartbreaking anime from Studio Ghibli.)
I Killed My Mother (Retrospective screening of Xavier Dolan's breakthrough film.)
In the Fog (Epic World War 2 drama from Russia, some calling it a classic)
It Felt Like Love (Coming-of-age Brooklyn love story that's been getting great reviews.)
Kick Off (Retrospective screening of classic Kurdish film about war and soccer in Iraq)
Laurence Anyways (New film by Xavier Dolan)
Mekong Hotel (New film by Thailand auteur Apichatpong Weerasethakul. 'Nuff said.)
Nairobi Half Life (Kenyan rise-through-the-ranks crime drama, positive reviews.)
Paradise Trilogy (Faith, Hope, Love) (Austrian trilogy, each about a woman on vacation searching for happiness.)
Persistence of Vision (epic documentary about Who Framed Roger Rabbit animator's 25-year quest to complete his magnum opus)
Pieta (From Kim Ki-Duk, director of Spring, Summer, Fall, Winter… And Spring.  'Nuff said.)
Post Tenebras Lux (From Carlos Reygadas, direct of Silent Light. 'Nuff said.)
Rhino Season (From Bahman Ghobadi, director of Turtles Can Fly. 'Nuff said.)
Safety Last! (Retrospective screening of Harold Loyd's silent comic masterpiece.)
Sightseers (UK comedy that's been getting great reviews.)
Stories We Tell (documentray by actor Sarah Polley about her lineage, stellar reviews.)
The History of Future Folk (Intergalactic banjo comedy that was the hit of Fantastic Fest last year.)
The Kings of Summer (Coming-of-age comedy that was a hit at Sundance.)
This is Martin Bonner (won 2013 Best of NEXT Audience Award at Sundance.)
You Ain't Seen Nothin' Yet (New film by legendary French director Alain Resnais. 'Nuff said.)
–> NaFF Day 1