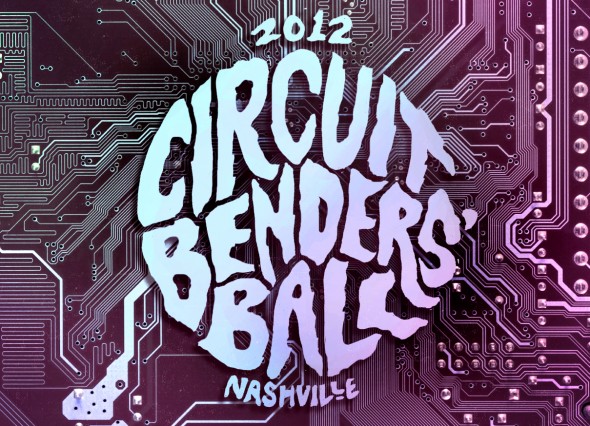 Due to popular request, we've added a new reward to our Kickstarter campaign: a ticket to the Ball! For $15, you get an advance ticket to the Ball, ensuring your admission in case of a sell out, plus a personalized thank you on TheatreIntangible.com, CircuitBendersBall.com, and the Facebook CBB page, AND your name spoken on the Theatre Intangible podcast covering the Circuit Benders' Ball!
The $15 pledge is a perfect way for those already planning on attending to show their support. Donate here.
We've also dropped the price of the $40 pledge rewards to $35! For $35, you get a ticket upgrade to VIP status and a special handmade VIP badge, featuring an LED light and to-be-announced coolness. VIP access gets you into the artist green room full of free drinks and munchies. You also get a cd or tape from one of the CBB participants, including Robbie Hunsinger, Tony Youngblood, Brain Lesion, and more PLUS all rewards from the previous award limits! If you can't attend the Ball, you can request an additional cd or tape. Donate here.
What's better, if you've already donate at or above these values, you will still get the newly-announced goodies!
Shipping is FREE for all rewards!
Spread the word by telling all your friends and posting the Kickstarter campaign link on your Facebook page and Twitter feed: http://www.kickstarter.com/projects/tonyyoungblood/2012-circuit-benders-ball-nashvlle/