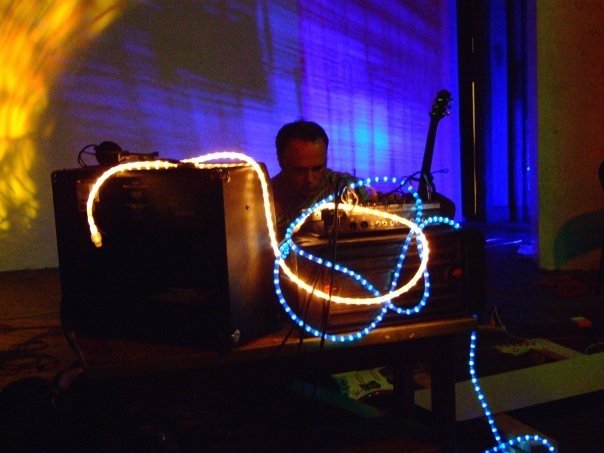 I'm especially excited about a concert this Saturday at Noa Noa. It's been in the works for quite some time, and features the Nashville premiere of four experimental bands. Two are touring: MICROWAVE WINDOWS (San Francisco by way of Kentucky) and ELECTRIC INERTIA (Cincinnati, OH). One just moved to Nashville: FOSTER DAD (Josh Gumiela from Carbondale, IL). One is the brand new shortwave radio project of two longtime Nashville audio tricksters: WORKSHOPPE RADIO PHONIK (Pimpdaddysupreme and Matt Lane).
If you like to peer over the musical edge, then this concert is for you. Microwave Windows have been making experimental music, collage pieces and field recordings for 16 years. Check out their Soundcloud page and the below video.
An Evening of Experimental Music
Saturday, October 15th, 2011
Doors at 7pm, Music at 8
* Microwave Windows
* Electric Inertia
* Foster Dad
* Workeshoppe Radio Phonik
@ Noa Noa (house)
620 Hamilton Avenue
Nashville, TN 37203
$5 suggested donation to touring bands
Park in driveway, street, or alley.