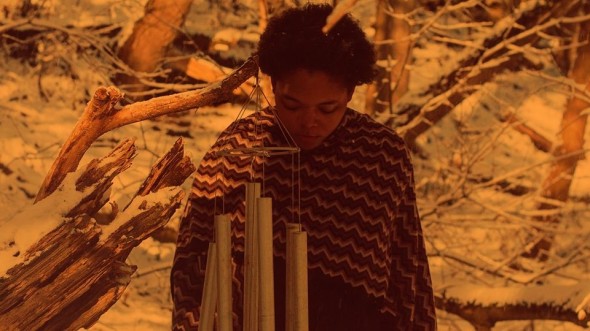 I first met Cher Von in 2006 at a Cafe Coco open mic. At the age of 18, she was performing solo on guitar and vocals under the nom de plume Lola.* I distinctly remember being floored. This person was obviously going to "make it."
But it took me some time to put my finger on why. It wasn't just her unique singing style, beautiful and original as it was. Nor was it her highly original songwriting. These things are major parts of her appeal, incredibly rare gifts, but not her greatest.
A year or so later, Cher Von was standing next to me, Cody Bottoms, and a handful of other people inside the Vanderbilt college radio station WRVU. We were recording an all-vocal edition of Theater Intangible called Turn the Page. Throughout the show, Cher Von kept singing these intensely beautiful melodies. And that's when it occurred to me.
Cher Von's greatest gift is her ability to write fantastic melodies. Not melodies as in radio country hooks. Melodies as in the Beethoven and Debussy variety.
This insight was bolstered by every T.I. improv she did (especially this CJ Boyd artist showcase) and every performance I saw of her. It's a running thread (another being her penchant for weirdness, something we share) in all her work. Whether as A Parade, I Am Pazuzu, Lola Koene, or Cher Von, the moniker she uses for her new EP Klik Klak, this artist knows how to write evocative melody.
With Klik Klak (now available for purchase on BandCamp), she continues to mature as an artist. Cher Von weaves pulsing chants over cut up field recordings, scratches, scrapes, splashes, cheek flicks, chimes, percussive hits on household items, and the occasional traditional instrument. The more I hear these songs, the more I see their brilliance. Perhaps the only thing standing between Cher Von and stardom is a renowned producer to help take the production value to the next level. Merrill Garbus, are you listening?
Cher Von moved from Nashville to Louisville, Kentucky a few years ago. Now she's making waves on the Louisville music scene. But we're fortunate to have her back for the 2014 Circuit Benders' Ball. Her 2010 performance with Tim Kaiser and other benders was one of the highlights of the original Ball. On Saturday, April 12th at Fort Houston, she'll conduct an improv featuring a few guest benders. On Friday, April 11th at Cafe Coco, she'll perform songs from her new album.
Don't miss your chance to see this one-of-a-kind talent.
* At the time she had a band called A Parade, also featuring Cody Bottoms, a talented performer in his own right who, as the host and engineer at Cafe Coco's open mic, was at the center of a creative catalyst.