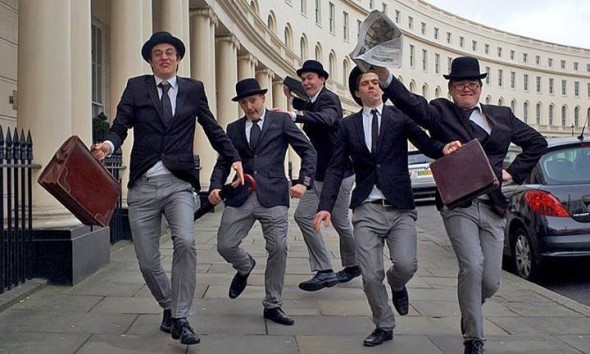 Jeremy Bennett of Lyrebird, Saurus and Santa's Workshop put together a great lineup of European instrumental bands making their Nashville debut tonight at Betty's Bar & Grill.
WorldService Project is an English jazz/funk/punk band led by pianist/composer Dave Morecroft and featuring trombone, saxophone, drums, keys and bass.
Nohaybandatrio is an Italian post-rock/funk/jazz trio featuring saxophone, electronics, percussion, bass and guitar.
Jeremy Bennett's new electronic project Two.two will open the evening. This is Jeremy's first show since he's returned from England, so be sure to welcome him back!
Friday, September 6th, 2013
8:30pm, (probably a $5 cover)
WorldService Project, Nohaybandatrio, Two.two
@ Betty's Grill
407 49th Ave N
Nashville, Tennessee 37209-3442