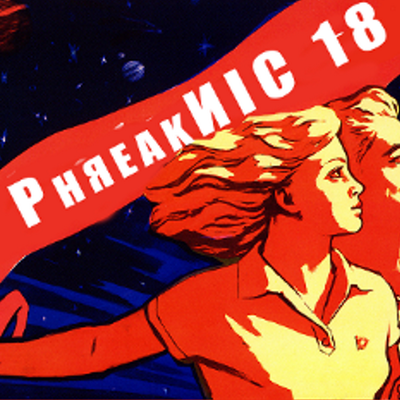 Calling all hackers, makers, science nerds, and 3D printing enthusiasts! The newly-rebooted PhreakNIC technology conference kicks off today and runs throughout the weekend. Head on over to the con website to register and check the schedule.
Don't miss Circuit Benders' Ball participant Arnie Holder (Abandoned On Fire) give a talk on making music with a Gameboy. I'm also excited about tonight's listening/call-in party for Over the Edge radio's Halloween episode (hosted by Negativland's Don Joyce). Other highlights include presentations on planetarium tech, how 3d printers will be the death of us all, starting a hackerspace by a Freeside Atlanta member, and confessions of a Black hat hacker by Alex Berta. And then, for the truly adventurous (and/or brave and/or foolhardy), check out panels on DIY nuclear fusion experiments and 3D-printed gunmaking (yikes). 

It all goes down at the Millenium Maxwell House hotel Thursday, October 30th through Sunday November 2nd.
And now, here's a video from PhreakNIC 13 of a tesla coil playing the theme to the Addams Family.
PhreakNIC 18
October 30th – November 2nd
@  Millenium Maxwell House
2025 Rosa L. Parks Boulevard