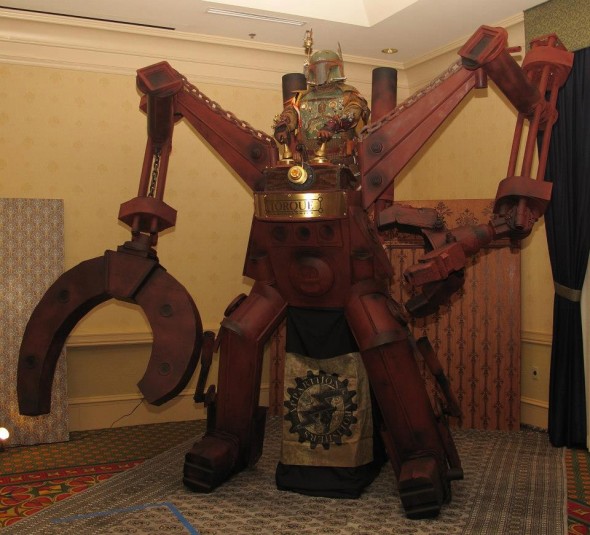 If you love making stuff (and you're not a fan of cinematic essays on the cultural chasm between the First and Third worlds), then you need to attend this Thursday's Science Cafe at the Adventure Science Center.
Science Cafe is a series of informal discussions on current issues in science. This month's talk is all about making stuff! The speaker is Chris Lee of Anode, Inc. Chris is one of the organizers of the inaugural Nashville Mini Maker Faire (September 21st, 2013), and he builds AMAZING things like this, this, this, and this. Oh, and did I mention he's building a full scale Millennium Falcon?
 Here's what the Adventure Science Center had to say about Thursday's event:
Recent innovations such as open-source design, crowdsourcing, and 3-D printing are enabling inventors to become entrepreneurs. Chris Lee will talk about maker culture, tinkering, and the fun of "learning by doing."

Chris Lee (chrislee.me) has been making things, building gadgets, and creating costumes and props as a hobby since 1977. He is a founding member of the Apparition Abolishers, (apparitionabolishers.com) a steampunk costuming group. He creates all of the weapons, hard costume gear, and most of the props used by the group. The group is currently promoting their steampunk sideshow known as "Dr. Torque's Traveling Exposition of Curious Contraptions and Fantastical Oddities," which debuted during GMX 2011 (geekmediaexpo.com). In 1995, Chris was one of the first stormtroopers of the 501st Legion (501st.com), which has grown to thousands of active members worldwide. He is a member of the Rebel Legion and R2 Builders club (astromech.net). His droid R2-G4 can be seen at many conventions and charity events. Chris is also building an online community (fullscalefalcon.com) to crowdsource the construction a full scale replica of the Millennium Falcon. In the business world, Chris is VP of Technology for Anode, Inc. (anode.com) where he has worked for over 20 years creating world-class interactive experiences for museums, science centers, schools, and libraries.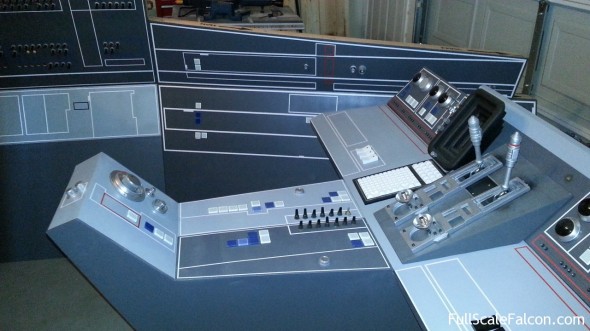 Find out more at the Science Cafe Meetup page.
Thursday, June 20th, 2013, 7-8 p.m., FREE
Adventure Science Center, Nashville, TN
The Maker Revolution: Moving from Consumer to Creator
Speaker: Chris Lee, VP of Technology for Anode, Inc.