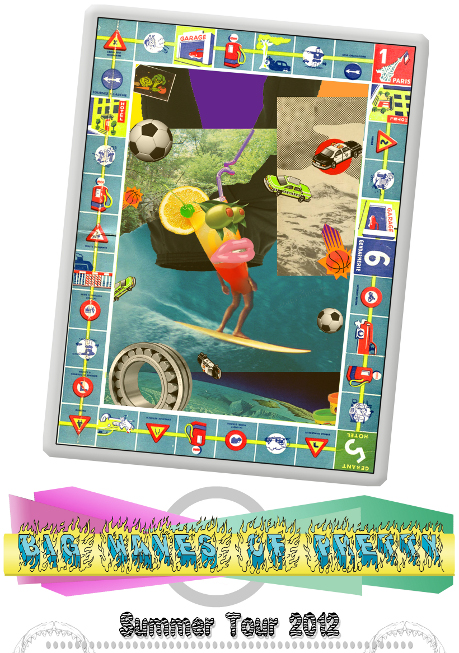 This weekend is chock full of concert goodness, including a Saturday house party at Noa Noa featuring Memphis rock & rollers Big Waves of Pretty and new Denney & the Jets/Scala Brothers side project Promised Land. I don't know about you, but I'm incredibly excited to see what the Scalas have up their sleeve.
Also performing are two T.I. participants, Stephen Molyneux and Samuel Steelman, both members of the Murfreesboro experimental improv collective Horsehair Everywhere. They'll each be performing a solo set.
Stephen is co-founder of the tape label No Kings, and he'll have plenty of No Kings tapes on hand for sale, including his new Belize field recording.
A little rock, a little experimental. Lots of fun. More info on the Facebook event page. Full disclosure: I helped organize this show.
Other great shows this weekend: Friday at Betty's: Nudity, SAURuS, and Foster Dad. Sunday at Noa Noa: T.J. Borden, Ypsmael, Lawrence Crow, and Steven Dunning.

Big Waves of Pretty, Stephen Molyneux, Samuel Steelman, Promise Land
Saturday, August 4th, 2012
Doors at 8pm, music at 9 sharp, all ages, byob, $5 cover
Noa Noa (house)
620 Hamilton Avenue
Nashville, TN 37203