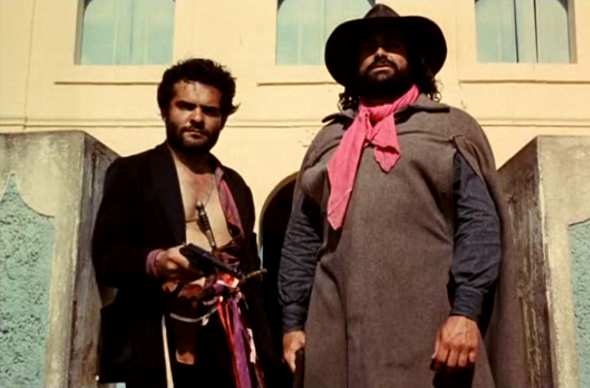 Third Man Records and the Belcourt Theatre bring you the next installment of the experimental film series Light and Sound Machine. Tonight's film is Antonio das Mortes:
A staple of Brazil's Cinema Novo movement, this psychedelic interpretation of Leone-styled Spaghetti Westerns is a violent carnival of bursting colors and music (provided by Marlos Nobre and the Folk Group of Minas), as well as a tribute to the enduring class struggles of Latin America.
I pulled that quote from the Belcourt and Third Man sites. Tickets will be available at the Third Man door, but I recommend you buy in advance via the Belcourt website.
As always, thanks to Ben Swank and James Cathcart for putting this on!
The Light And Sound Machine
Co-presented by Third Man Records and the Belcourt Theatre
Antonio das Mortes
7pm, August 22, 2013, $10  ($8 Belcourt members)
Third Man Records
623 7th Ave S – Nashville, TN 37203