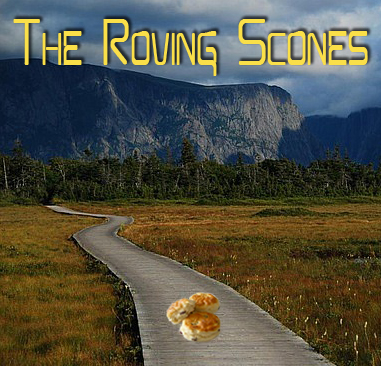 When Chris Murray, Richard Harper, Matt Jernigan, and I got together to do an T.I. improv around the concept, "Cover Rolling Stones songs so obfuscatingly that they become unrecognizable," things didn't go as planned. While idiosyncratic, our covers are also VERY recognizable. Instead of mystifying your ears, we rocked your socks off. And because (as T.I. participant Pimpdaddysupreme once told me) The Rolling Stones are litigious bastards, we can't put this out as an improv, entertaining as it is. The last thing we need right now is to get kicked off iTunes. So instead, we're releasing the songs as a New Years Special FREE DOWNLOAD. Our gift to you.
Thanks to Chris Murray for mastering the songs and coming up with the band name.
The Roving Scones are
Chris Murray (Square People Jazz Maturity) — Vocals, Bass, Piano on Ruby Tuesday, Electric Guitar on I Know It's Only Rock & Roll
Richard Harper (Fly Golden Eagle, Sunshine Brothers & Sisters) Drums, Acoustic Guitar on Ruby Tuesday
Mathew Jernigan (Sunshine Brothers & Sisters) — Synthesizers, Drums and vocals on Ruby Tuesday
Tony Youngblood (Theatre Intangible) — Electric Guitar, Bass on I Know It's Only Rock & Roll & Ruby Tuesday
You can download or stream the individual songs below or download all songs in this convenient zip file.
01. Jumping Jack Flash
02. Shattered
03. I Know It's Only Rock n' Roll (But I Like It!)
04. Ruby Tuesday
05. Let's Spend the Night Together