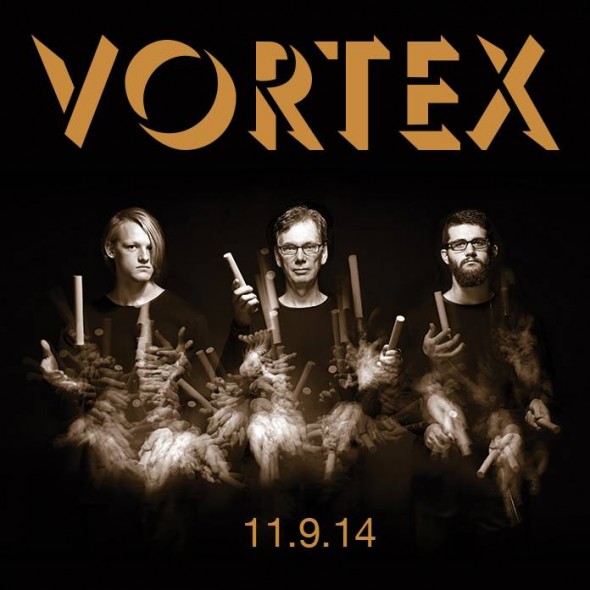 Whether you realize it or not, you've probably seen the Fleischer brothers' Out of the Inkwell cartoons. Most feature the live-action Max Fleischer interacting with Koko the Clown and other hand-drawn creations on the easel. The cartoons were the first to achieve lifelike animation by use of the Rotoscope, a device Max invented. Rotoscoping is still used today in works such as Waking Life and A Scanner Darkly.
This Sunday, VORTEX Percussion will perform a live score to the 1921 Fleischer Studios Out of the Inkwell film Modeling. And that's not all. From the press release:
It's mayhem and madness when VORTEX tries to keep up with the ever mischievous Koko the Clown! VORTEX provides musical accompaniment as Koko leaps from the artist's page and into the three-dimensional human world. Insanity reigns supreme with live action and stop-action animation from 93 years ago! Plus: works for marimba quintet, South American "scrapers", and two of the world-renowned visual percussion pieces of Mary Ellen Childs.
VORTEX director Michael Holland is the mastermind behind Blair School's last two major events: the John Cage Celebration and Ballet mécanique performance. If he's involved, you can rest assured it's a must see.
John Pitcher writes about the show on ArtsNash.com, and you can also learn more at the Facebook event page . Don't miss this!
VORTEX percussion & Guests: Joe Donley, Ryan Middagh, Robert Thompson
Sunday, November 9th, 2014, 8 p.m.
Vanderbilt Blair School of Music – Turner Hall