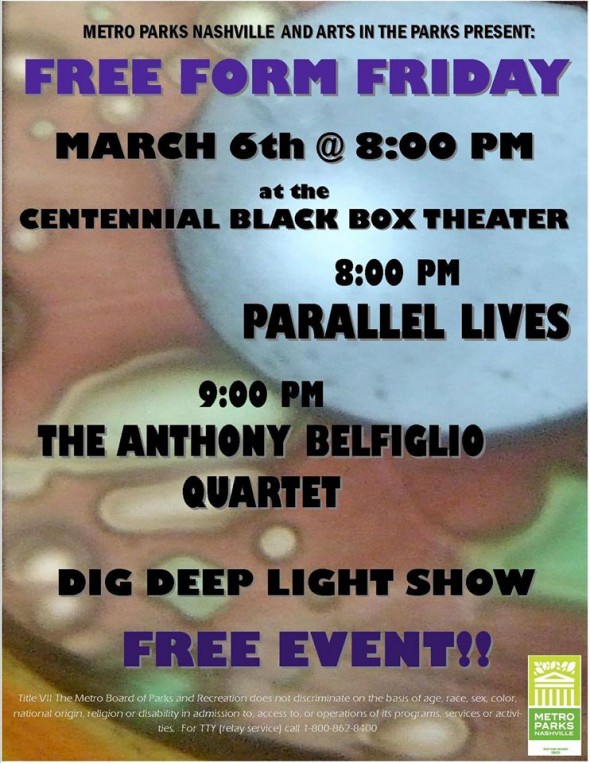 Mike Teaney's psychedelic improv series Free Form Friday returns to the Centennial Park Black Box Theatre tonight at 8 p.m. The bill features composer, pianist, and Belmont professor Anthony Belfiglio with his jazz quartet and Parallel Lives, the laptop duo of University of Mississippi professors / Visceralmedia Records co-founders Michael Gardiner and John Latartara.
Gardiner's Ole Miss profile page gives us some background on the project, which sounds amazing:
As a member of the laptop duo Parallel Lives (with John Latartara), he explores intersections between canonic repertoires and electronics. The group recently released Beethoven Hammerklavier on Centaur Records, a collaboration relying solely on performances by pianists, Beethoven samples, and ambient recordings made at a conservatory of music to create a view of the musical work documented in all of its stages; from discussion, to the practice room, recording studio and concert hall, to its final confrontation with software applications that threaten its identity.
Modular Art Pods participants Dig Deep Light Show will provide the visuals. And just like all Free Form Friday events, it's free!
Learn more at the Facebook event page.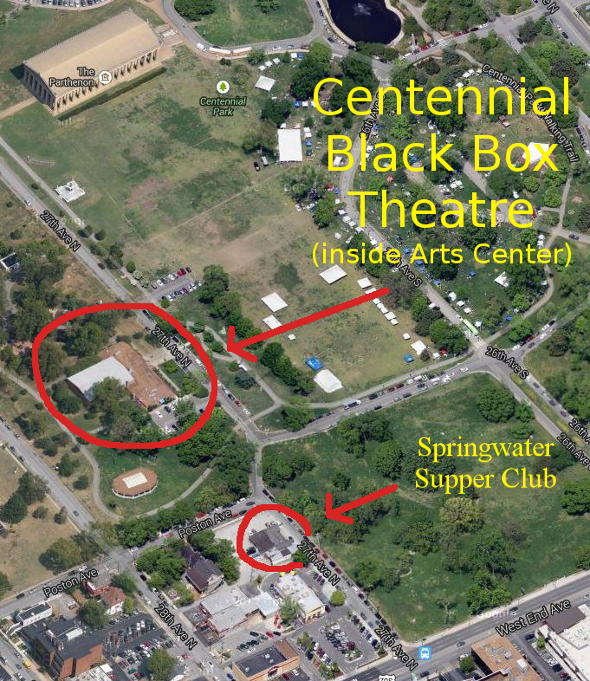 Free Form Friday featuring The Anthony Belfiglio Quartet, Parallel Lives, Dig Deep Light Show
Friday, March 6th, 8 p.m., free show
@ Centennial Black Box Theatre inside Arts & Activity Center at Centennial Park, Nashville, TN 37203