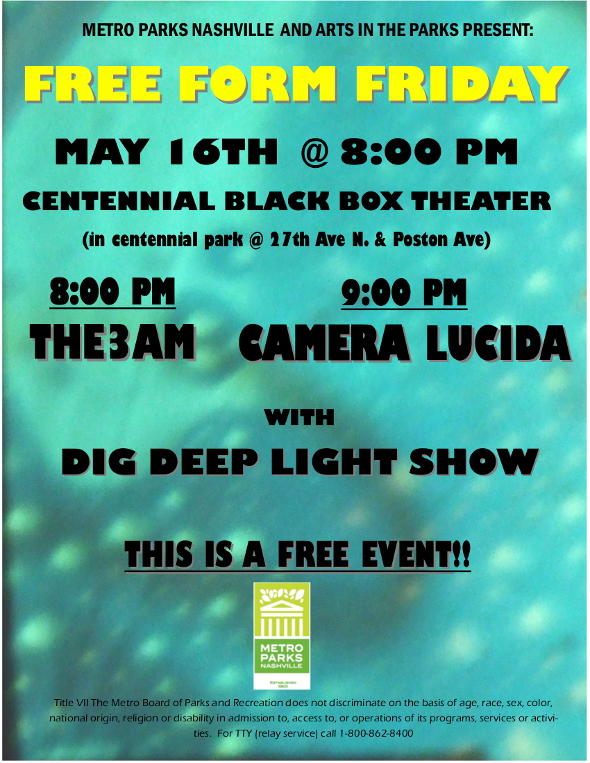 Centennial Park Black Box Theatre's Free Form Friday series returns tomorrow evening with Louisville's finest experimental multimedia group Camera Lucida.
Camera Lucida (Roxell Karr and Jon Silpayamanant) incorporate interactive video, electronic & acoustic music, and live dancing to create sensory spectacles. Words don't do them justice. Watch the videos below.
Also performing are Nashville's post-dub-step / ambient band THE3AM with visual accompaniment by Dig Deep Light Show.
For more info on Free Form Friday, check out this interview I did for Nashville Arts Magazine with Metro Parks' Mike Teaney.
Free Form Friday w/ Camera Lucida, THE3AM, Dig Deep Light Show
Friday, May 16th, 2014, 8 p.m., all ages, free event
@ Centennial Black Box Theater
Centennial Park inside Centennial Arts Activity Center
On 27th Ave, the next building after Springwater Supper Club