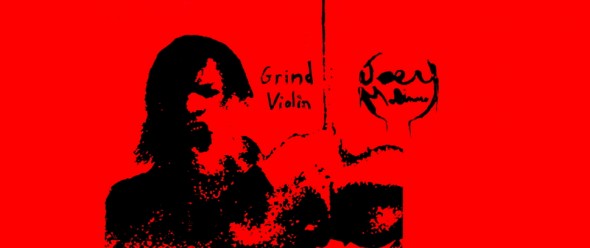 Circuit Benders' Ball alum Joey Molinaro will be back in town Sunday night for a show at Betty's Grill. (Btw, the full lineup for Circuit Benders' Ball 2014 will be announced here VERY SOON!)
Also on the Betty's bill are Graphic Tease, Marid, and Pleasuredome. Graphic Tease is the noise project of Maddy Madeira from How Cozy. Pleasuredome is the solo project of Anderson Cook, 1/2 of Hadals. Marid is a band inspired by Persian black metal, featuring members of The Most Amazing Century of Science, Protomen, and Call Me Savage. This should be an amazing show. Joey is consistently kickass.
You can find out more on the Facebook event page.
Sadly, I will be out of town for Big Ears Fest in Knoxville. Please take lots of pictures and videos for me!
Joey Molinaro, Graphic Tease, Marid, Pleasuredome
Sunday, March 301th, 2014, 10pm, $5 to touring act, 21+
@ Betty's Grill
407 49th Ave N
Nashville, TN 37209