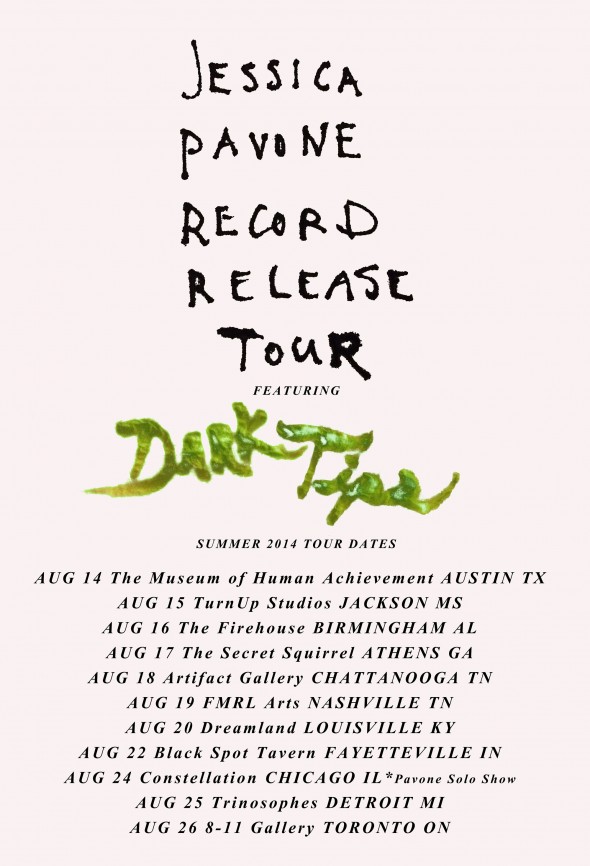 Chris Davis and Tate Eskew's FMRL arts series is proving to be the best thing to happen to the Nashville arts community in … well, a long dang time. Not even a month out of the gate, they've hosted heavy hitters like Jason Lescalleet and Jeremy Bible and booked upcoming shows with Sir Richard Bishop, Lakha Khan, and Father Murphy. Tuesday, August 19th, they're hosting Jessica Pavone and Raquel Bell's band Dark Tips and Evan Lipson and Bob Stagner's band Haint Whoop. By the way, these are officially my two favorite new band names.
The FMRL blog has the details:
Dark Tips conjure advice from the underworld through Jessica Pavone's processed viola and Raquel Bell's analog organ and both performers' vocals.

Jessica and Raquel performed together (with Evan Lipson) in the incredible art-noise-punk group Normal Love, named for Jack Smith's 1963 underground masterpiece of indeterminate cinema. Jessica has performed in groups led by Anthony Braxton, Lawrence "Butch' Morris, Matana Roberts, Henry Threadgill, William Parker, Taylor Ho Bynum and in a remarkable duo with guitarist Mary Halvorson. She is also an accomplished composer, having received grants and commissions from the Aaron Copland Recording Fund, American Music Center, The Jerome Foundation and more.

Raquel is a visual artist and multi-instrumentalist (guitar, bass, keyboards) with a stunning voice, most evident perhaps in her rock band Mesiko. Raquel also has extensive experience in live theatrical soundtracking and sound design having worked on productions including Harry Partch's "Oedipus Rex"; a Louisville adaptation of Hamlet set in a 1920s river town and featuring music by The Slow Charleston featuring Bonnie Prince Billy; and installations and performances by visual artist Daphane Park.

FMRL will host the premiere performance of Haint Whoop, a duo comprised of Evan Lipson (acoustic upright bass) and Bob Stagner (percussion). Evan Lipson is a monster on the upright bass as anyone who attended his trio show with Jack Wright at Betty's a few years back can attest. He's an integral part of the vibrant arts community in Chattanooga where he moved to start a tiki bar with the late Dennis Palmer of Shaking Ray Levi Society. As mentioned above, he also played bass in Normal Love. Bob Stagner is an inspiring drummer and force of nature in the Chattanooga arts community. Through his pioneering free improvisation duo Shaking Ray Levi's Society, he and Dennis Palmer created a distinctly Southern axis of activity bringing high level musicians like Derek Bailey, Borbetomagus, and more into the region. Bob doesn't just play 'free' as his background playing hard country and honkytonk with Roger Alan Wade and his current regular gig as drummer with Annie Sellick in the Uptown Big Band will attest. He also works with The Rhythmic Arts Project, a music therapy organization which uses percussion instruction to empower disabled individuals to succeed in other areas of life.
Advance tickets are only $7 at the FMRL Arts site. $10 at the door.
FMRL presents Dark Tips and Haint Whoop
Tuesday, August 19th, 7 p.m. doors, 8 p.m. show
@  Emma Bistro, 11 Lea Avenue, Nashville, TN