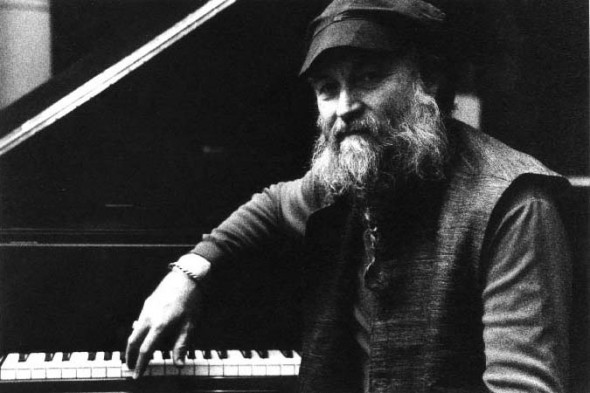 Yes, THAT TERRY RILEY!!! Zeitgeist Gallery have pulled out all the stops for their May INDETERMINACIES. Anticipating a large response, the FREE event will take place at the The Blair School of Music.
From the Facebook event page:
Indeterminacies has partnered with, the Nashville Symphony Orchestra, the Blair School of Music and ArtNowNashville.com for a special conversation with world renowned composer Terry Riley and award winning music critic Tim Page and NSO conductor Giancarlo Guerrero. ArtNowNashville writer John Pitcher will moderate a lively conversation.

The following weekend the Nashville Symphony Orchestra will premier a newly commissioned Terry Riley work for electric violin performed by Tracy Silverman.

Special thanks to John Pitcher for organizing this event.
A discussion with Terry Riley, Tim Page, Giancarlo Guerrero, and John Pitcher
May 1st, 6-8pm, free and open to the public
Steve and Judy Turner Recital Hall at The Blair School of Music at Vanderbilt
2400 Blakemore Avenue, Nashville, Tennessee