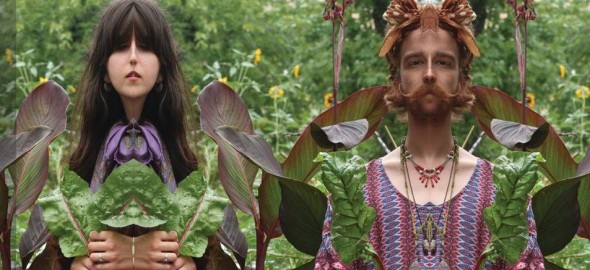 Betty's Grill on the west side has been kicking ass lately. When artist and promoter Leslie Keffer stopped working there, everyone assumed Betty's would stop booking experimental music. But now thanks to the efforts of Betty's booker Crom Giguere, they're booking more great shows than ever before.
Case in point: Tonight's show with Chicago's The Humminbird. Singer Muyassar Kurdi channels spirits with  harmonium, autoharp, Raagini, and other instruments. sugar sk*-*lls' Ben Marcantel creates melodies with a Nintendo Gameboy. Voight Kampff Duo (Brady Sharp and Stephen Seifert) create experimental improv music with prepared guitar and synthesizers. Peggy and John play in The Cherry Blossoms and will be performing as a duo tonight.
Listen to the songs below to see if it's your thing. More info on the Facebook event page.
The Humminbird, sugar sk*-*lls, Voight Kampff Duo, Peggy & John
Saturday, May 10th, 2014, 10 p.m.
$5, 21+
@ Betty's Grill
407 49th Ave N
Nashville, Tennessee 37209