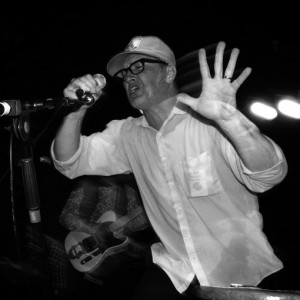 Pull yourself away from Raising Arizona projected on the wall of the Belcourt tonight . . . it'll be way to crowded anyway.   Instead, see some great bands, buy some rare records, and do something for the community.  How you say?
Glad you asked.  Take it Leslie Keffer from Betty's Bar & Grill:
Hi.  I've organized a flood benefit for our regulars who lost their homes in flood. There are six households total including Scott and Kara Nicks. Show is $10 lineup
Party starts at 7:30
Bands at 8.  Featuring Cortney Tidwell, Lambchop, James and Kara Jewell, and Cherry Blossoms.
I'm also having a record sale…people such as Thurston Moore , Cock E.S.P., No Fun Records, Carlos Giffoni, No Fun Acid, Emeralds, Blues Control, Merzbow, Pita, Incapacitants, Captain Ahab, Unicorn Hard On, Entrance Band, Scarcity of Tanks, Colored Mushroom, Lambchop, Cortney, other local favorites such as Forrest Bride, Lylas, High On Life, Big Nurse, Leslie Keffer,  and tons more!  Super rare records!

All this $ will benefit these households.  There will be raffles too.
Thanks again
Leslie
I don't know of any other venue in Nashville that has put on a flood benefit to help their regular customers — truly a class act.  Show your support for the community and see some of the best bands in Nashville.
And if you have time earlier in the day, go see Ran at the Belcourt.  I wrote about it and the other films in the Kurosawa Centennial in my  second The Film Talk article.
Stay tuned later today for a venue spotlight on Betty's Bar & Grill and an interview with everyone's favorite noise troubadour, Leslie Keffer.