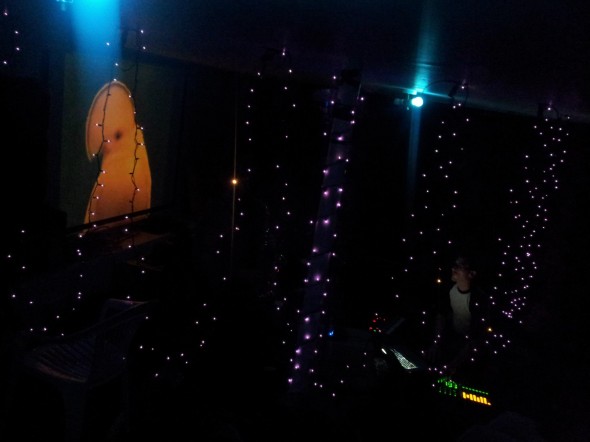 Here's Theatre Intangible podcast 109: Lyrebird Artist Showcase, recorded on February 15th, 2013.
Lyrebird is an experimental improv duo featuring Jeremy Bennett on electronics and Craig Schenker on saxophone and flute. Jeremy takes samples of Craig's live sounds and weaves them into ever-evolving loops, which also feature field recordings and electronic synthesis. Craig then improvises new parts over Jeremy's creations. We recorded this session in several short improvs. I later reordered the improvs and performed a bit of editing. You can hear the unedited sessions at the band's Soundcloud page.
Lyrebird performed live at Noa Noa a month and a half after this podcast was recorded, and I'm including that performance as a free download. Download the live set here.
Podcast: Play in new window | Download (Duration: 55:02 — 100.8MB)