Stephen Molyneux excerpt by No Kings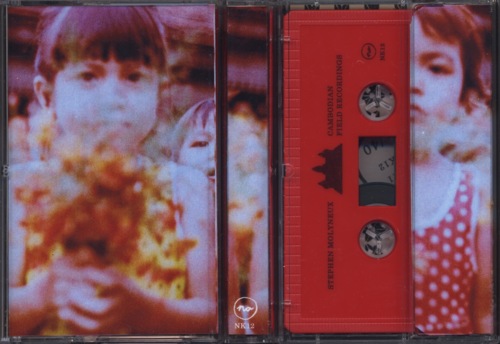 Clear your dance card this Saturday night for a great lineup at Betty's Bar and Grill.  HORSEHAIR EVERYWHERE's STEPHEN MOLYNEUX is hosting a tape release party for his Cambodian Field Recordings out now on No Kings Records. Stephen appeared on the Theatre Intangible episode Sweat Weasel. For the Betty's show, he will be performing a solo set employing excerpts from his new cassette, instruments collected during travels, and new techniques developed playing noise shows in Bangkok.
Also on the bill are SPARKLING WIDE PRESSURE (Frank Baugh), Virginia's PHILLIP ROEBUCK, and PEGGY SNOW (CHERRY BLOSSOMS). For more details, check the Facebook Event Page.
Saturday, April 23rd, Betty's Bar and Grill, 10pm, $3-5
Stephen Molyneux
Sparkling Wide Pressure
Phillip Roebuck (VA)
Peggy Snow