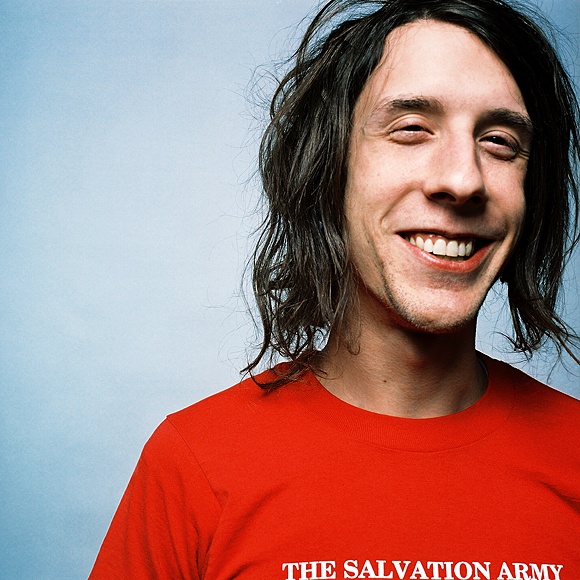 Folks, this little show is in danger of flying under the radar, and that would be a MAJOR shame. The Open Lot booking team presents at Betty's Grill PALEO – the solo project of Iowa songwriter David Strackany who sounds like a more-refined DANIEL JOHNSTON with the same prolificity and ear for melody. It's the kind of voice I heard once and immediately fell in love with, and that only happens to me once in a blue moon. Playing bass for him on this tour is T.I. participant CJ BOYD whose band THE CJ BOYD SEXTET twice played T.I. live on WRVU COMPLETELY NUDE. This was, of course, before the web cams.
I guess this week had two blue moons. Also on the bill is local RENEE-LOUISE CARAFICE — a startlingly original musician with another indelible voice. Check out her new video below.
Theatre Intangible contributor LAWRENCE CROW with his open-source experimentations and THE CREEPY SHITS helmsman ERIC ANDRE round out the bill. This is going to be a GREAT show! More details on the Facebook event page.
Betty's Grill, Nashville, TN
Saturday, May 7th, 8pm, $5 suggested donation to the touring band