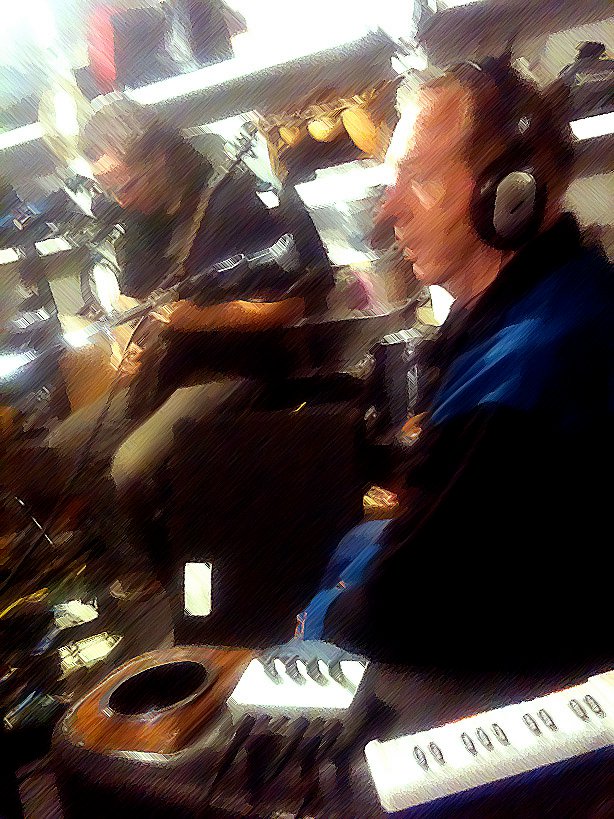 Outsider music legend GARY MULLIS joins a free jazz quartet for recitations on life, love, and the Ryman Auditorium, recorded June 9th, 2011 at Theatre Intangible studios.
Gary was featured alongside Captain Beefheart, Shooby Taylor, The Shaggs, Daniel Johnston, and Wesley Willis on the 2 volume compilation Songs in the Key of Z: The Curious Universe of Outsider Music. Check out the music and the book penned by WFMU DJ Irwin Chusid. Fantastic stuff.
Gary doesn't sing so much as speak – his recitations run the gamut from economical biographies on country singers – "Recitation About Roy Acuff" and "Recitation About Hank Williams" — to songs on religion, patriotism, and Gary's favorite holiday: Christmas. Usually, Gary is backed by a country-western band; but on today's show (and for the first time ever as far as I know), he's backed by a free improv jazz quartet assembled especially for this recording: Eric Fritsch on guitar, Reagan Mitchell on saxophone, Jamison Sevits on trumpet and keys, and John Westberry on drums. In addition to his most famous recitations like you've never heard them before, Gary also tells us life stories about growing up on the farm and visiting country music Mecca The Ryman Auditorium in Nashville, Tennessee.
I have plenty of favorite shows; but this one is really special. Thanks to Austin Cliffe from CMKT4 for putting me in touch with Gary. CMKT4 is releasing an album with Gary in the near future. You can preview some of the tracks at http://soundcloud.com/thegarymullisexperience
If you like the show, tell a friend or write us a review in iTunes.

"Gary Mullis Theatre Intangible Improv. Thursday June 9th, 2011"
From The Gospel According to Gary Mullis, posted by Tony Youngblood on 6/12/2011 (7 items)
Generated by Facebook Photo Fetcher



Podcast: Play in new window | Download (Duration: 44:01 — 70.5MB)