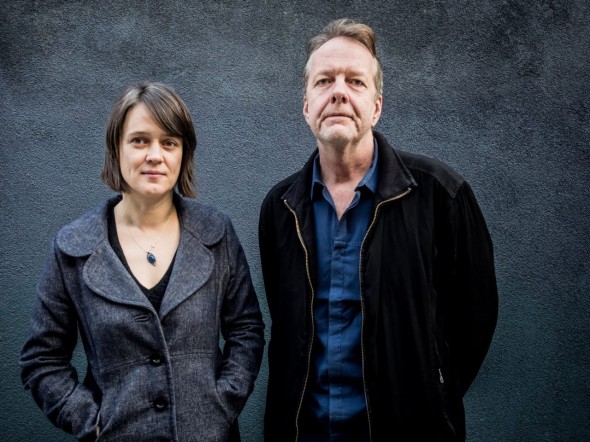 There's a can't-miss show tonight at Zeitgeist, and it's absolutely free: Brooklyn jazz duo Ingrid Laubrock and Tom Rainey.
The Facebook event page has the details:
Originally from Germany, Ingrid Laubrock has been living in the UK since 1989 and is now residing in Brooklyn. She performed and recorded with: Anthony Braxton, Dave Douglas, Kenny Wheeler, Tim Berne, Mark Helias, Michael Formanek, Mary Halvorson, Tyshawn Sorey, Evan Parker, Steve Beresford, John Edwards, Veryan Weston, Luc Ex, Django Bates' Human Chain, Evan Parker, The Continuum Ensemble and others.

Her current groups are Sleepthief, the new octet, the NY based quartet Anti-House and and the collaboration Paradoxical Frog with pianist Kris Davis and drummer Tyshawn Sorey. She is also part of the Tom Rainey Trio, Mary Halvorson's Septet, Kris' Davis Quintet, Catatumbo, Haste and Luc Ex' Sol 6 and Sol 12.

Put the name of Tom Rainey in that big file titled "Drummers Who Deserve as Much Acclaim as the Bandleaders They Play With." And in the case of Rainey, that's saying a lot, because he tends to keep good company on-stage and in the recording studio. He has been the drummer of choice for a range of renowned creative artists from the relatively straight-ahead to the uncompromisingly avant, including Kenny Werner, Jane Ira Bloom, Fred Hersch, Mark Helias, Brad Shepik, Tony Malaby, Angelica Sanchez, Nels Cline, Andrea Parkins, Tim Berne, and David Torn. Rainey's voluminous recording credits and the artistic caliber of the musicians he's supported would easily place him on the A-list of drummers closely identified with the New York City modern creative jazz scene roughly from the late '80s onward, including Gerry Hemingway, Joey Baron, Bobby Previte, John Hollenbeck, Kenny Wollesen, and Jim Black.
Laubrock and Rainey are also participating in a free artist talk at noon at the Nashville Public Library.
Watch the video below to see what you're in for.  The performance goes down at 7 p.m. at Zeitgeist Gallery in Wedgewood/Houston.
Zeitgeist Indeterminacies presents Ingrid Laubrock and Tom Rainey
Thursday, May 22nd, 2014, 7 p.m., free show, all ages
@ Zeitgeist Gallery
516 Hagan Street
Nashville, Tennessee 37203